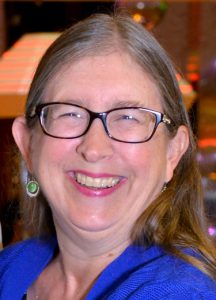 Diane L Richard has M.E. and M.B.A. degrees from Rensselaer Polytechnic Institute. She has been doing genealogy research since 1987 and since 2004 professionally focused on the records of North Carolina, other Southern States and migration paths to the Mississippi River. She has researched NC roots for the popular TV show Who Do You Think You Are? and appeared on the Bryan Cranston episode.
Since 2006 she has authored almost 300 articles on genealogical topics for a variety of publications including Internet Genealogy and Your Genealogy Today (was Family Chronicle).  From 2010-2017, Diane served as the editor of Upfront with NGS, the blog of the National Genealogical Society and published over 2000 posts. She is current editor of the North Carolina Genealogical Society Journal and Wake Treasures, the journal of the Wake County Genealogical Society. She is a member of the national and local chapters of the Association of Professional Genealogists and the National Genealogical Society.
She is a member of the Genealogical Speakers Guild (GSG) and as a speaker she has done webinars (coast-to-coast), conference presentations (FGS, NGS, TxSGS, FxGS, NERGC, SCGS Jamboree, etc), workshops, and local meeting programs about the availability and richness of records documenting North Carolinians, genealogical research techniques and tips, under-utilized resource collections and much more.
---
"..Diane was very honest and did not milk the situation...she communicated well and listened well...She is very good at her work."
.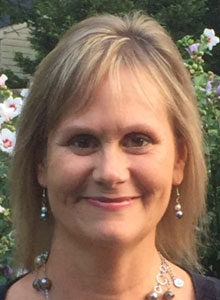 Victoria P. Young completed her B.A. in Political Science from Dickinson College and has been working as a full-time professional genealogist since 2004, specializing in Southern U.S., lineage applications, and forensic research. In addition to her work in more than 400 client cases, Vickie has appeared as an expert witness in a N.C. Superior Court, performed research for PBS's Finding Your Roots hosted by Henry Louis Gates, Jr., and completed numerous projects as a subcontractor to AncestryProgenealogists.™
A book dealer with over 5,800 titles in stock, her offerings represent most major publishers in the genealogical community.
Vickie is current Past-President of the North Carolina Genealogical Society where she has served on the board since 2007, and also serves as NC Chapter Rep to the Association of Professional Genealogists. In addition to these organizations, Vickie is also a member of the Council for the Advancement of Forensic Genealogists, the Virginia Genealogical Society, and the National Genealogical Society.
---
"Victoria is among the few dedicated researchers at the North Carolina Archives and is always very friendly and knowledgeable"