While you are in town, you may opt to dine on your own, choose to visit some of the wonderful local attractions or attend a special event.  Raleigh has a dynamic and vibrant night life, an extensive collection of restaurants, several museums where no admission is charged, and much more.  The city is easy to navigate on foot, via bus or car (see Hotels and Transit page), and has really grown up in the last few years to become a top destination both as a place to live/work as well as visit.  Don't take our word for it! Read accolades the Raleigh area has collected over the past few years: http://www.visitraleigh.com/about-raleigh-nc/area-accolades/
Here are a few resources to get you started as you plan your trip to Raleigh.  Consider adding a few days to the front and/or back of your research trip to explore not only Raleigh but elsewhere in North Carolina – maybe the towns where your ancestors lived!
Dining
visitRaleigh Restaurants
Smartphone Apps

Yelp will help you identify restaurant options based on, location, type, etc. Yelp will even provide directions to get you there.
Cur|Eat App >(iphone only) will also help you identify local restaurants in the area.

Open up Google Maps, type in your restaurant of choice, and Google maps will provide walking or driving directions.
Local Attractions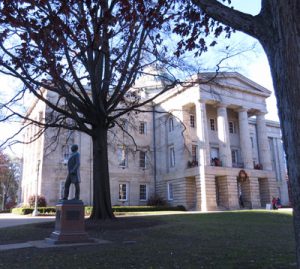 Calendar of Events